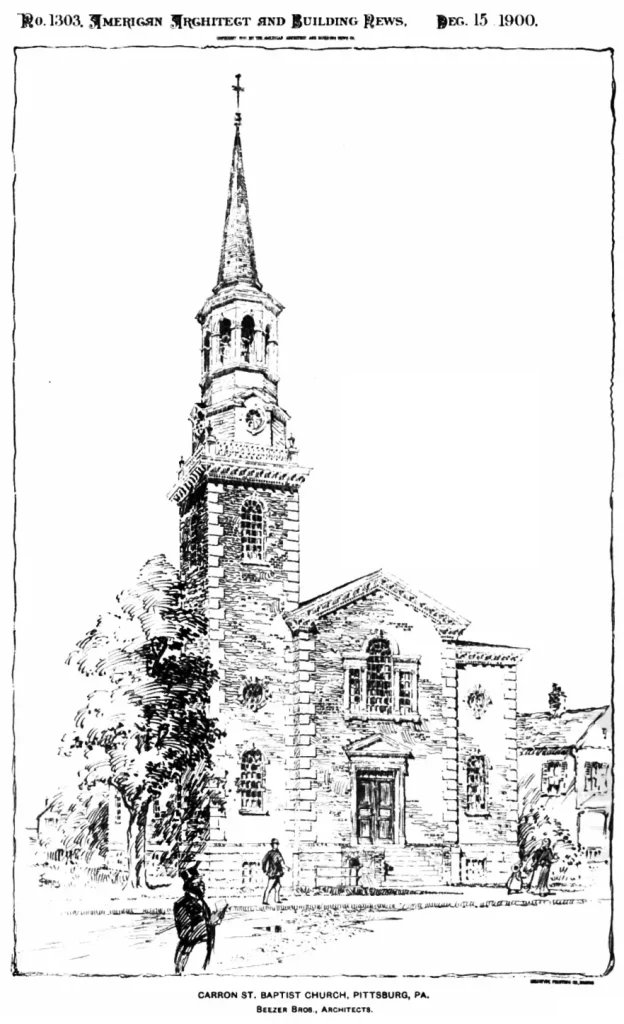 This beautiful and tasteful Colonial Revival church by the Beezer Brothers was featured in the December 15, 1900, issue of the American Architect and Building News. You search Google Maps for it in vain today, and you may be thinking what a shame it is that it disappeared.
But it didn't disappear. It's still there.
It looks a little more working-class now, but it's recognizably the same building. Is there a tasteful and wealthy congregation looking for a church? This one is ripe for restoration.