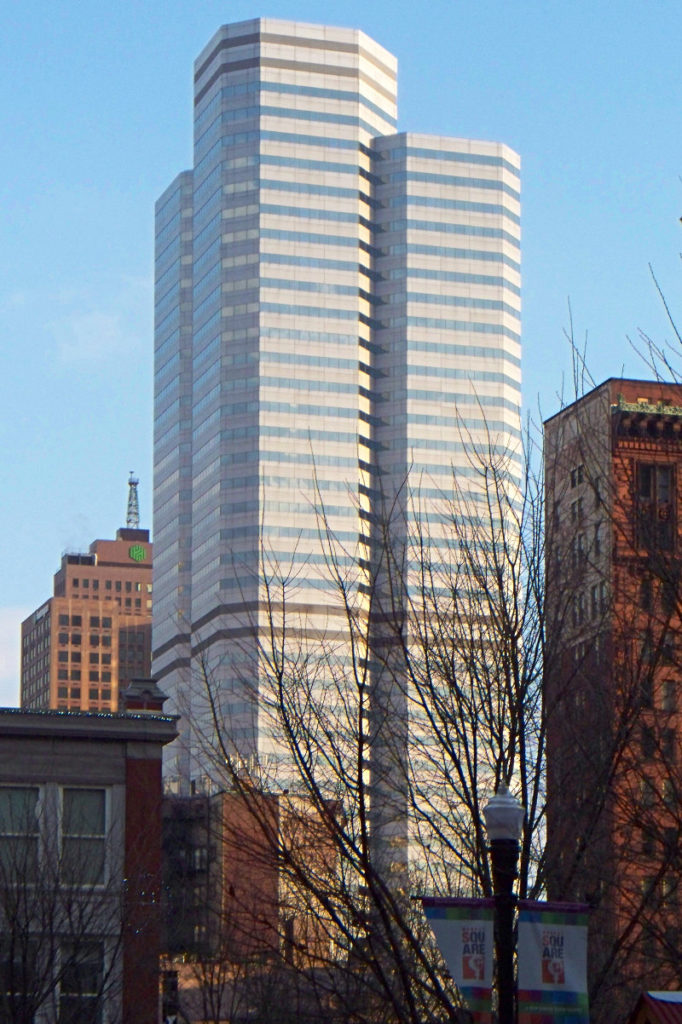 Spelled "Centre" because the conventional wisdom in the real-estate business holds that you can raise the rents if you use a British spelling. Here we see it from the Diamond. This nest of octagons is, depending on how you measure it, our fifth-tallest building, one foot shorter than Fifth Avenue Place. The top, however, is higher than the top of Fifth Avenue Place or even PPG Place (our third-tallest), because downtown slopes upward toward Grant Street, so One Oxford Centre is built on higher ground.
The first few floors of this building are a shopping arcade connected by a meandering skywalk to the Kaufmann's (now Macy's) department store a few blocks away
One Oxford Centre is a short walk from either the Steel Plaza or the First Avenue subway station.